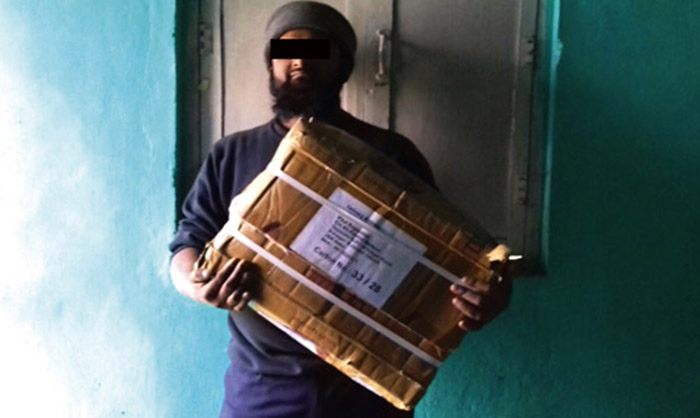 The Gospel To The World's Most Dangerous Places
A most dangerous "harvest field."
Photo: A GCMM campaign book courier holds a box full of Urdu language campaign books fresh off the press. About 100 million people speak the Urdu language in Afghanistan, Pakistan, Bangladesh, Iran, United Arab Emirates, Qatar, Oman, Saudi-Arabia, Nepal and Kashmir, northern India. The recent GCMM Calcutta mega city campaign created a demand for the printing of the evangelistic campaign book in Urdu. The book contains powerful life-changing stories of Bengalis (West Bengal) including a road map to salvation through Jesus Christ.
You can support GCM Ministries missions with your tax-deductible gift, here.