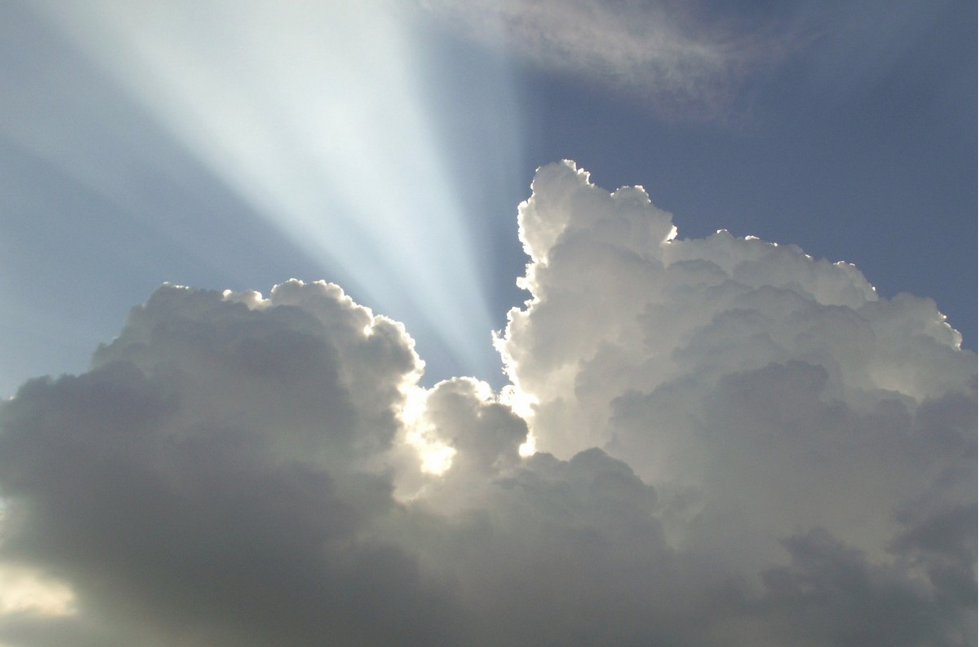 Some time ago, I came across a message by Pastor Rick Warren, which inspired me to write this editorial. Valleys in life are inevitable. We go through negative experiences not because we are bad, but because we are human. We live in a broken world where bad things happen to good people too. We call them unwelcome disruptions, out-of-control situations, losses, or collisions. They may be relational, financial, or health-related.
There is never a convenient time to have a problem. A problem can be just one phone call, meeting, or accident away. A problem-free life is an illusion. Problems plunge us into dark valleys. No one is exempt.
Valley Experiences
In Psalm 23 the psalmist David wrote: "Even though I walk through the darkest valley, I will fear no evil, for you (the Shepherd of my life) are with me." David knew that his God was not only the God of the mountain but also the God of the valley. David knew that in the valley there was potential for things to go really wrong, to drain life's energies, destroying life itself. So, David recognized he needed protection and guidance from the Shepherd of his life.
The God of the Valley
In 1 Kings 28:20, the Syrian General Ben-Hadad addressed an Israel who were paralyzed with fear. The General scoffed at Israel's God saying: "Israel, your God is God of the mountain, but he is not God of the valley, so you Israel will be defeated in the valley." The General was dreadfully wrong. His discovery was fatal. God was in the valley and the God of Israel fought for his people in the valley. Ben-Hadad was defeated big time, in the valley!
Elah, The Valley of Conflict
Remember David and Goliath? David meets Goliath in the valley of Elah. The Valley is symbolic of conflict. This is a valley where we face life's colossal challenges, giants that intimidate, scare and pacify us. These giants do not come at us with sword or spear. They swing the blade of unemployment, debt, disaster, disease, abandonment, or addictions. They threaten you with a past you cannot shake and a future you cannot face. The list is long.
Giants are Bad News
David could hear Goliath's 'fog-horning' challenges at sunrise and sunset, every day. Our giants do the same. They give us no peace. King Saul's army was pacified and petrified with fear. Not so David. Why? Because David knew how to deal with giants. And since we know what David knew, we can do what David did. We should never attempt to face a giant unless we have first met with God. David's meeting with Goliath was a "deja vu" experience for him, but Saul's army trembled with fear. David remembered how God had given him the strength to single-handedly kill a bear and a lion. One may ask what the difference is between a bear, a lion, and a giant by the name of Goliath. From David's perspective, there was no difference. He remembered his past. A good memory of past victories makes men and women of today winners, and we lose if we don't!
In Psalm 103 David writes "Let all that I am praise the Lord; may I never forget the good things he does for me (NLT)." In other words, remember!
Journaling God's Works
Journal the works of God in your life. Has God not walked us through high waters? Has He not proven to be faithful? Have we not known His provision? We do this best when we spend time in prayer. When we go to war against life's giants' prayer is a must. On the battlefield, the soldiers were focused on Goliath, as they were discussing the odds. Their eyes were fixed on Goliath. David appears on the battlefield with his eyes fixed on God. David sees what others do not see. He refuses to see what others do.
David's heart, mind, and soul were saturated with faith in what God could do. So, he runs toward Goliath. In stark contrast, to the soldiers who had fled every day from the roaring Goliath. David was willing to give his life for the reputation of his God, regardless of the outcome.
David won.
There is a popular song that fits the story well.
The song says: "You raise me up to stand on mountains… You raise me up to walk on stormy seas… I am strong when I am on your shoulders…You raise me up to more than I can be…"
The Valley of Weeping
The Valley of Tears is a time and place in life where all of us have been. There is an actual geographical place called the Valley of Weeping. Pilgrims traveling to Jerusalem would pass through this valley on their way to the Holy City. The Valley of Weeping speaks to us of times of drought in life, of times when all joy is lost, when nothing grows, when fruit is absent. As the psalmist went through his personal valley, he cried out to his God: "My tears have been my food day and night." Psalm 42: 3 But sorrow does not last forever. "Weeping may stay for the night, but rejoicing comes in the morning". Psalm 30:5.
He is Near
We can be sure that a broken heart moves the heart of our Heavenly Father. Psalm 84. "The Lord is nigh unto them that are of a broken heart; and saveth such as be of a contrite spirit." Psalm 34:19. "When they pass through the Valley of Tears, they turn it into a land of fountains and the autumn rain covers it with blessings. They go from strength to strength till each appears before God in Zion." Psalm 84:6,7. Psalm 23 does not end in the Valley of the Shadow of Death. David tells us that there is life on the other side of our dark valleys. On the other side, the Shepherd prepares a banquet table in the presence of our enemies. As a sign of honor, the Shepherd anoints our head with oil. He restores our soul. He fills our cup to overflow indicating unusual abundance. And in summary, He assures us that goodness and mercy follow us throughout our life here on earth. He has promised to be with us always. Valleys do not last forever. They have a starting point and an ending point. Our God is not only the God of the mountain, but He is also the God of the valley. He fights for us.