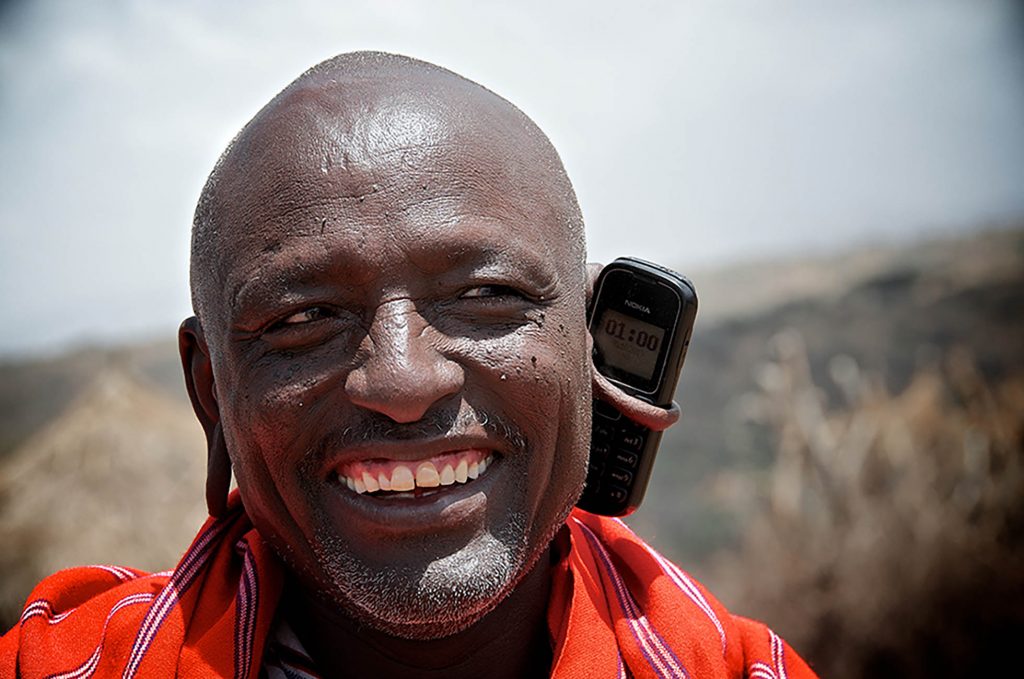 SOUTH SUDAN Unprecedented Media Campaign Exceeds Expectations
The much anticipated, unprecedented evangelistic media saturation campaign in Juba and rural areas of South Sudan commenced November 1, 2018 with response to our call center exceeding our expectations.
Billboards were up throughout the city, declaring "God's power for forgiveness and reconciliation."
The powerful Sudanese transformation stories were on air over three radio stations, including Sudan national radio. The same stories were on Sudan State TV, Channel 1, prime time at 9.00 pm, every night!
Millions of South Sudanese watched and listened to these transformation stories throughout November. Additionally, we had talk shows on both radio and television with a time for questions and answers to those who have lost husbands, wives, sons, whole families in the civil war.
Campaign faces some challenges
At the call center, we saw shocking but spectacular results. All phones rang nonstop—way over capacity. This resulted in the phone system freezing on us. Unfortunately we missed thousands of calls on most days. The good news is that most of the numbers were retained on the server of the provider. The incoming calls surpassed all expectations,  and capacity at the call center.
People are being reached with the gospel message like never before in South Sudan.
Mega Voice Audio Playback units make a huge impact in South Sudan
The campaign was conducted in Sudanese Arabic and English.  A powerful message of forgiveness and reconciliation was highly visible through various media, including social media.
The units are solar powered, pre-recorded and non-erasable. At the push of a button they will play back the Gospel of John, 10-15 powerful South Sudanese transformation stories, the road map to new life in Jesus, the best Arabic gospel songs, plus the best Bible stories for children—in South Sudanese Arabic and in two major tribal languages.
The price on one unit is $20USD or $25 CAD. One unit will reach a small village. Imagine, a gift of $20-$25 can take the story of Jesus' love to a whole village and change lives, young and old, forever. Would you consider making it possible that one or perhaps several villages will hear the Gospel of Jesus this year?
In 2019 these powerful evangelism tools were delivered to over 2,000 villages. And, we continue to deliver to another 1,000 villages.
Walter Duku, our GCMM representative in South Sudan tells us what is happening in these villages after distribution of the palm held audio units.
"As we distributed these digital audio units from village to village, we saw how peoples lives have been changed. Peace has come to tribes and cattle rustlers have repented.  Violence has dropped."
Note: These are villages that we could never visit as Westerners.
THE POWER OF FORGIVENESS
In South Sudan, the Sudanese version of the GCMM campaign book contains high-impact stories of change by God's grace in people's lives.
In prior years the civil war in South Sudan has claimed the lives of 400,000 of its citizens. Villages have been burned to the ground one after another.
Yet, the Lord blessed the GCMM mega city media campaign beyond all expectations.
Not only were millions of South Sudanese reached with the Gospel but the president of the nation endorse the evangelistic campaign.
And not only did hundreds of thousands of people respond to the campaign message but even the Chief of South Sudan's Internal Security Service commented on the impact and amazing results the Gospel has had in the capital city, Juba. 
Statistics from the General Hospital and the police, showed that the amount of people being treated in the hospital had decreased by 40%. Likewise, the amount of violent crimes registered by the police authorities have dropped by 40% including murder, rape or armed robbery. 
This is a witness to the power of the Gospel that transforms lives and can influence all of society.
HARVEST TIME
The 25,000 evangelistic campaign books we originally printed were not enough. We've ordered a total of 190,000 books so far.
It is harvest time in South Sudan.