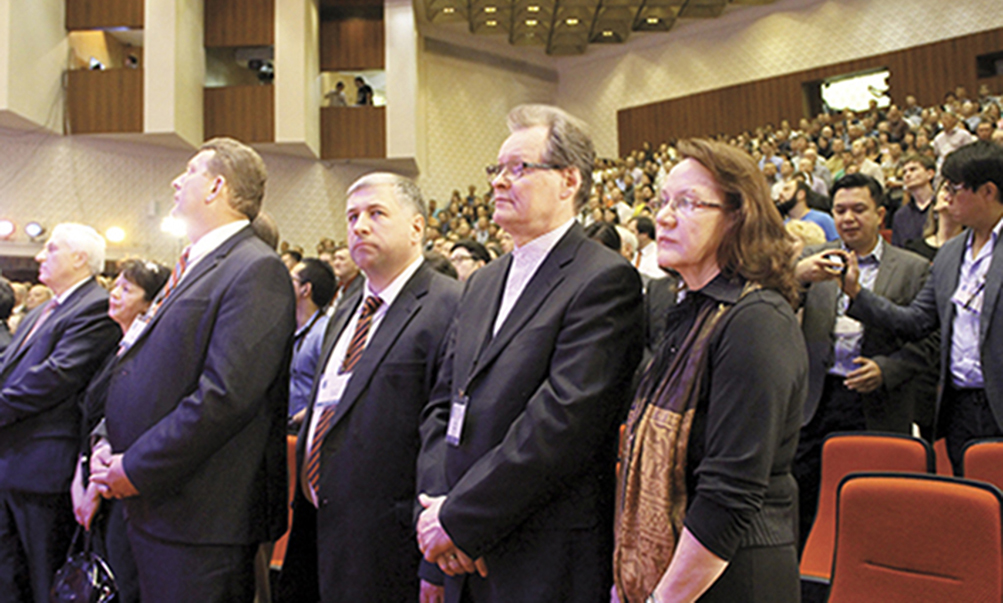 RUSSIA: Freedom of Worship is Sharply Curtailed
The Russian government has cracked down on all the evangelical churches with new laws and restrictive regulationsthat were signed by President Putin last year.
To enforce these new laws the government iscompelling all evangelical churches in the country to re-register their charter.
The government now states any Evangelical Christian church with 50 members or more is designated as a "potential terroristtarget," and as such, must hire and Russian secret security agents to be on site at every church service.
In addition, every church is required to purchase and install very expensive metal detectors to the entrance to their church.
Churches cannot afford to pay for these security measures. It is simplya way to crush the churches financially.
Some pastors are trying to work around this law by removing all but 50 people from their membership rolls. For example, churches with 400 members are removing 350 of members.
Christians whose names are removed wonder what will happen to them. Will they be forced to gather someplace else? Will they be able to attend as visitors? Right now, no one knows.
Further,the Russian government is requiringanyonewho leads in the church in any way--- such as Sunday school teachers or youth pastors--- to go through government training programs and receive certificates to continue teaching.
The problem is the government has their own curriculum and will tell these Christians what they can and cannot teach.
Providentially, while the Russian government has restricted the church in almost every other area, printing presses inside Russia are still accessible. But GCMM president Hannu Haukka says that we have less than 10 months to get these books printed before the doors closes completely.
In past years, GCMM has conducted 40 mega city campaigns in Russia. As a result of these mega city campaigns some 2000 new churches were planted. And it is the Christians in these new churches that are requesting 1 million more "Power to Change" books so that they can give them to family members and friends. They need your help to provide these books for them. We have a short time to do this. Please know that Russia's believers are very thankful for all who have already given.
You can make your tax-deductible gift to Bibles for Russia at our online donation page.
United in prayer for Russia,
Hannu Haukka/President