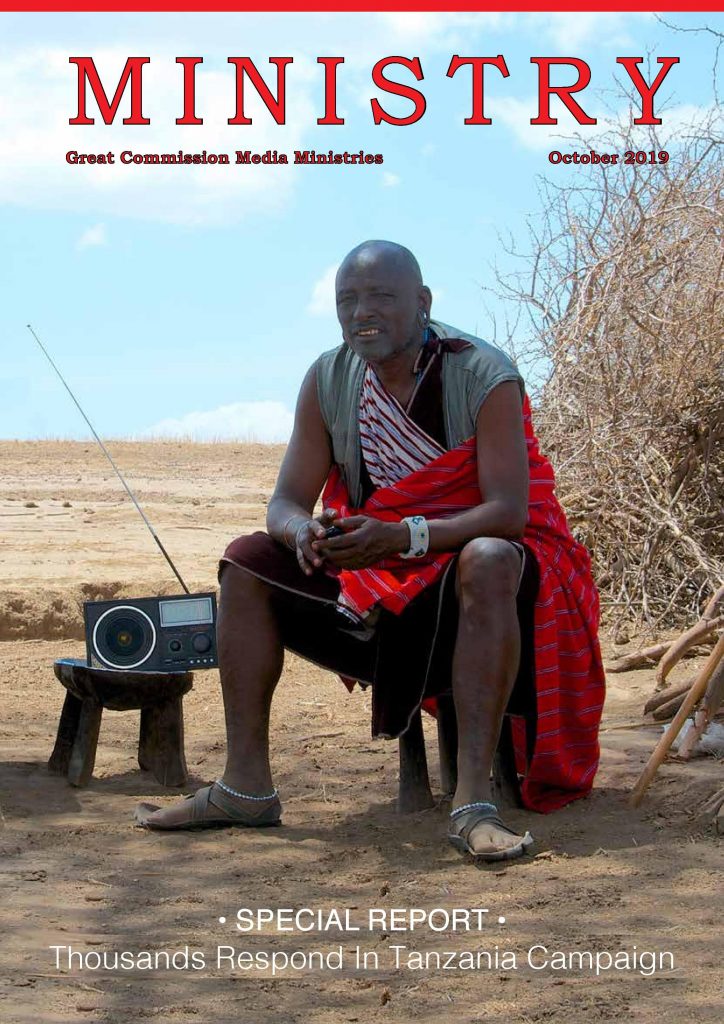 October 2019 – Thousands Respond in Tanzania Campaign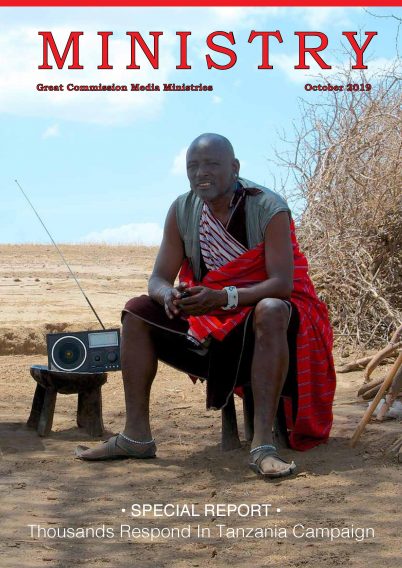 GCMM Evangelistic Campaign Triggers Avalanche of Response
Great Commission Media Ministries – Dar es Salaam, East Africa
A new page in missions' history has turned in the East African nation of Tanzania as Great Commission Media Ministries and almost 2,000 churches sought to bring the Gospel to Tanzania's capital city, Dar es Salaam. For thirty days, non-stop, the message of God's power to change lives through faith in Jesus Christ was streamed into the lives over 5 million people in the coastal city.
Two Years in The Making
After two years of preparation, the launch of the Dar es Salaam campaign launched on October 1st, but not without incident. In mega city media campaigns, deadlines and calendars are essential. In Africa, however, timetables and deadlines are not necessarily a big deal. The regional printing houses struggled to meet deadlines and the local telephone company responsible for the installation of the phone lines and Internet connection struggled with calendars.
Frustration on the Bus
On day one, the campaign message with the 800-number was posted on dozens of billboards and key overpasses as well as 50 buses throughout the city. But the phones at the call center were not working. Thousands of frustrated people were calling to get their copy of the book.
One bus driver told us that his passengers were furious, asking why the call number was posted on the side of bus on the ad when there was no answer!
Power failure
Thankfully, many callers were persistent and called repeatedly. Within 48 hours the lines were activated and all was well, except for the power failure that struck one hour later.
But, thanks to the quick work of the management team, two power generators were installed and activated, protecting the call center from future power failures.
By the way, power failures are common in Tanzania.
The mega-city media campaign launched in stages. The first stage included the appearance of the campaign message across the city on buses, billboards, and highway banners.
Phase two came two days later when the call center phones abruptly sprang to life. Rarely have I been as awestruck as I was observing the flood of calls pouring into the call center.
"Fire Alarm!"
As I sat in the call center "war room," or team manager's office, the sudden sound of a fire alarm filled the hallway of the single-story structure. The sound was massive, an unending, piercing sound, loud and continuous ringing—nonstop!
You would think there was a fire! I ran out of the team manager's office into the main call center to see what was going on. There was no fire!
All 30 phones were ringing simultaneously. I froze as I beheld the spectacle. It was a sight soon not to be forgotten.
4,500 Calls in One Hour!
According to the server data, 4,500 calls were made in one hour—calls from cities near and far!
Each call center volunteer was taking one call every 30 seconds. To be sure, thirty seconds is just enough time to write down the caller's name, phone number, and address. Then came the next call...
Many calls were dropped because of overload. There was not enough capacity to take all the incoming calls.
Amidst the buzz, the continuous ring of 30 phones, one could see the visible excitement among the volunteers as they struggled to take call after call.
Pastors and church leaders visiting the call center said that this was a first for the churches of the city. Muslims, seekers, and non-believers alike were responding in record numbers. Nothing on this scale in recent history had happened.
As I stood on the call center floor and observed the situation, I thought of all of our GCMM friends, partners, and sponsors. God had touched your hearts and moved you to make this unprecedented evangelistic outreach happen.
It was harvest time in Tanzania.
As of today, the call center has logged over 100,000 calls, translating into as many orders for the Power to Change book.
Each caller wanted to know how change could be experienced. Would the book be the key to change in their lives too?
The campaign book is a complete package. Showcased in the book are 15 powerful transformation stories of the lives of Tanzanian believers. The book includes the road map to new life in Jesus as well as the prayer of salvation.
It is written in Swahili, the official language of five East African nations.
The same high impact stories of transformation found in the book are also showcased in other media such as television, radio, newspapers, social media, and outdoor ads.
Over 1,000 young people between 18 and 25 have been trained to man the call center and serve in the capacity of a book courier as thousands of couriers are needed.
100,000 Gospel Books Needed
As I was preparing to leave for home, Daniel, our call center manager, gave me the news. The 30,000 books we had printed were gone.
"The 30,000 books are not enough, not even nearly enough! Even 100,000 books will not be enough!" said Daniel.
I knew that 100,000 books would cost $80,000, which we did not have. I promised Daniel that we would present this challenge to our prayer partners and supporters. I told Daniel: "We need to pray for a financial miracle to meet that need!" Somehow, the Lord would provide.
Indeed it was harvest time in Tanzania.
The stories in the book are also a key piece of all the ads on radio, TV, and social media platforms. Secular radio is playing a huge role in the number of incoming calls. Radio is a giant size media in East Africa. Calls are pouring in from all over Tanzania, including the Islamic island of Zanzibar. A full 98.9 percent of the island's population of 1.3 million is Muslim.
Vernon Fernandez, the CEO of 13 television networks marvels that people can be reached where ever they may be.
"Television is a powerful tool for evangelism. I am so happy that I can be part of this campaign outreach. We are working together for God," Fernandez says.
While it is true that we are specifically targeting Dar es Salaam, the power of media is taking the Gospel message to every corner of the nation. I wish you were there with us to see it happening!
We thank the Lord for each and every partner. Your prayers and donations make this historic mission possible.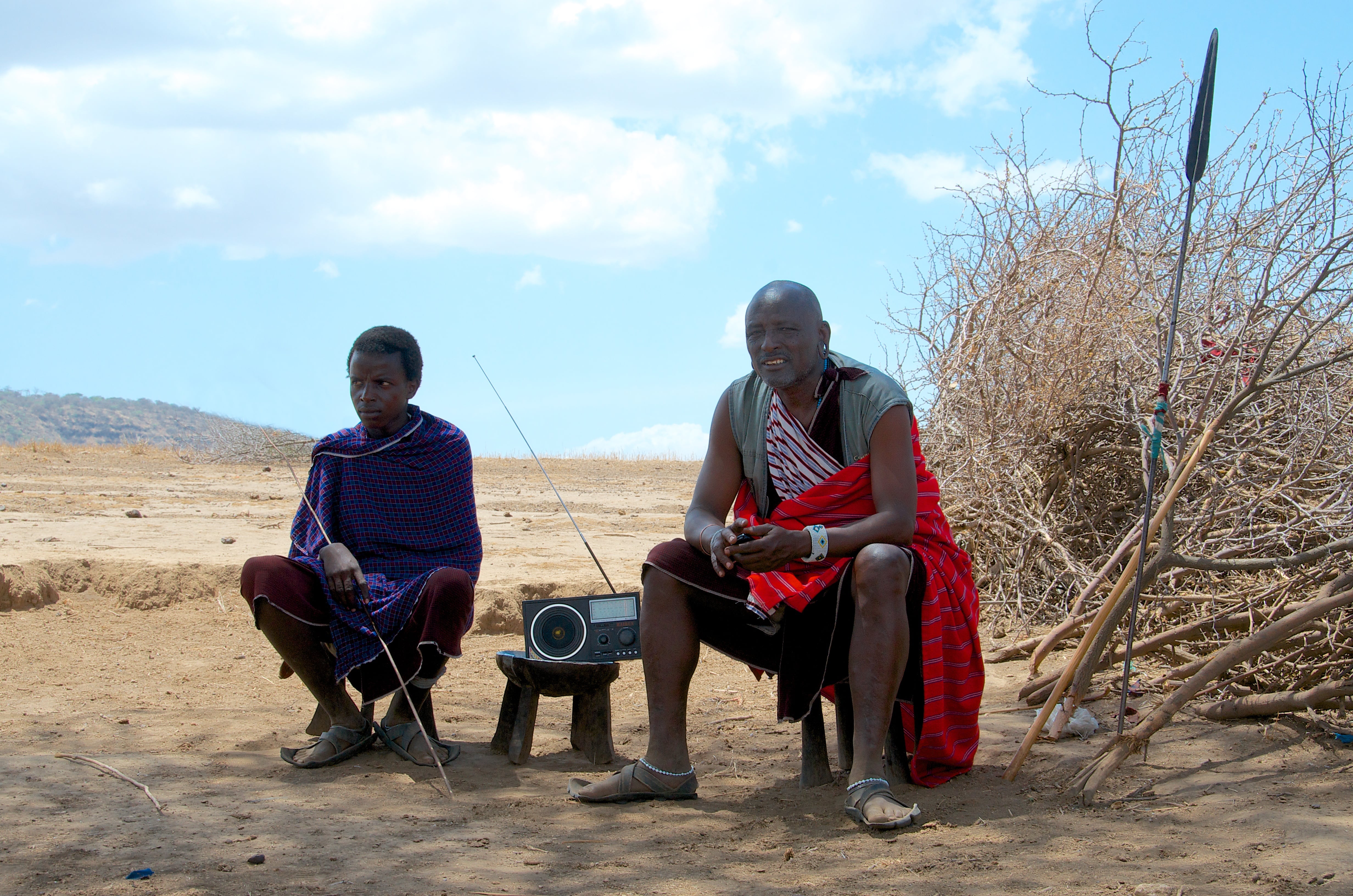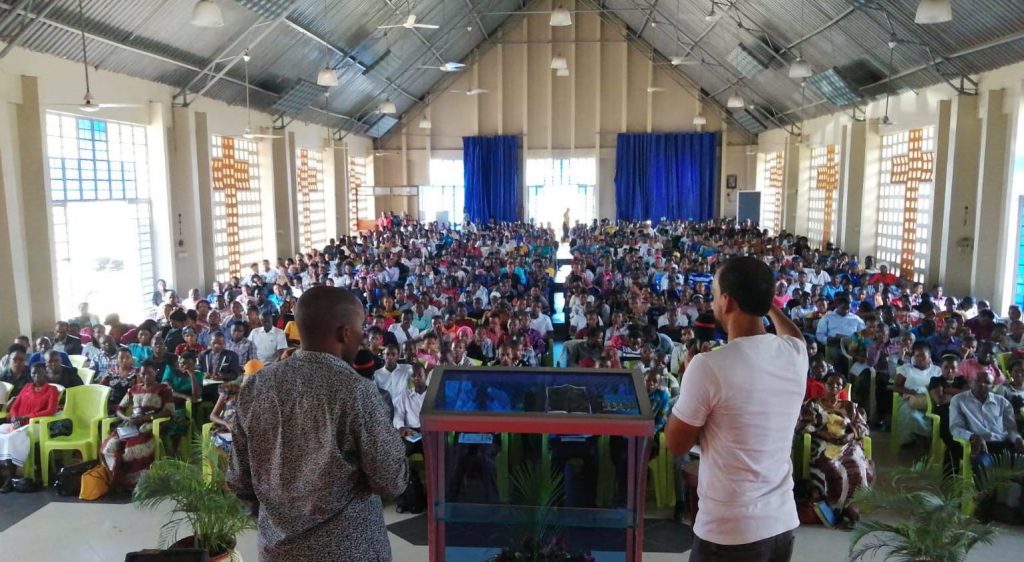 Great Commission Media Ministries News
Hong Kong
Hong Kong is an important Southeast Asian mega city with a population of 7.4 million.
Demonstrations in Hong Kong continue to dominate the news
around the world.
– Great Commission Media Ministries has contacted church leaders in Hong Kong regarding the possibility to conduct a city wide mass media evangelism campaign. Time for such a campaign may be short. The possible intervention of Mainland China would render any such plans impossible. Mainland China would implement severe restrictions in the life of the Church.
– Consensus for a sweeping media campaign among Church
leaders is an important condition for a mega city.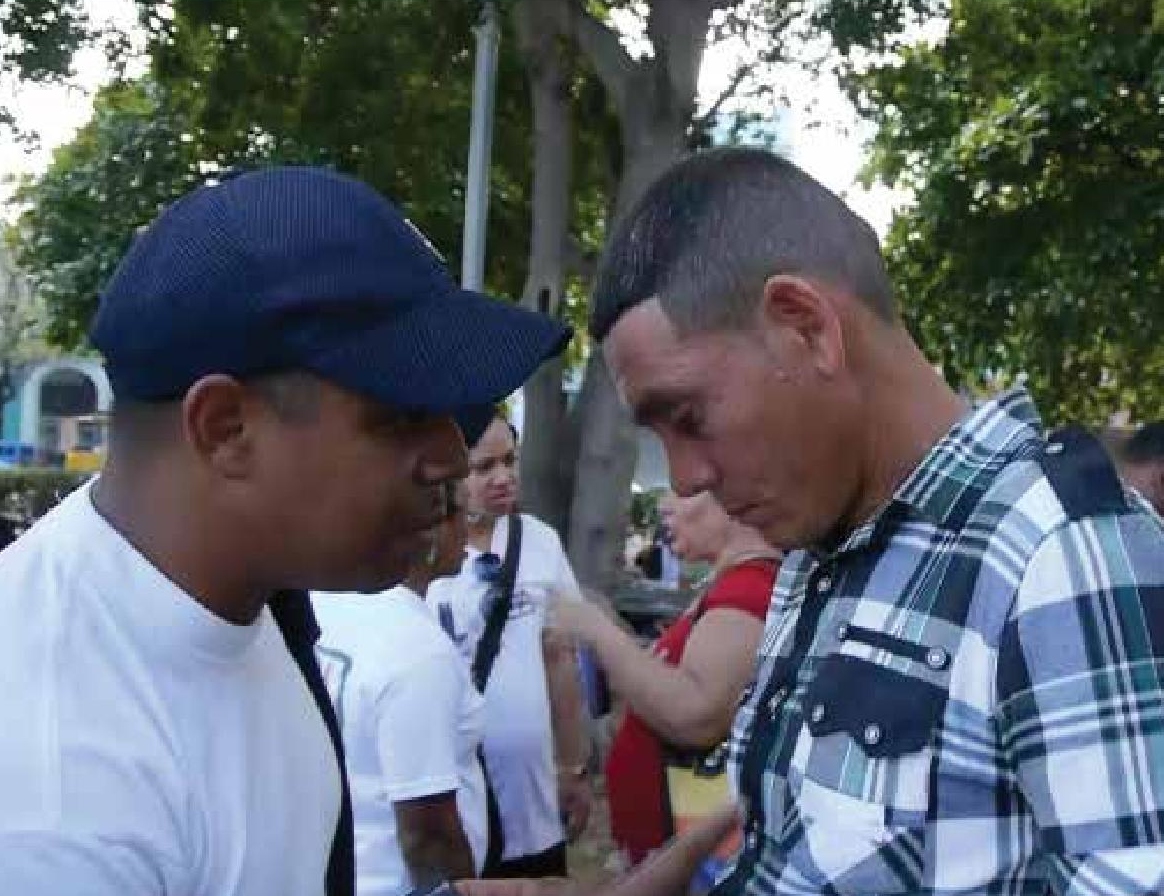 Havana, Cuba
In the spring of 2017 an historic mega city campaign launched in Havana, Cuba. Altogether 328 churches joined hands with GCM Ministries to conduct an exceptional evangelistic campaign that shook the city.
– GCMM printed 150,000 "El Poder Para Transformar" campaign books in Brazil. A miracle was needed to ship those 150,000 books to Havana and into the hands of the churches. That miracle happened.
– Thousands of Cubans made a decision to follow Jesus Christ. Pastors told how whole families of military officers and the police force as well as students and teachers had made professions of faith in Jesus. Two years later confused Government officials were still trying to figure out who had given permission to import the 150,000 campaign books into the country.
– Churches have asked GCMM for more books. At this writing 10,000 new books have been printed inside Cuba despite tight restrictions on printing evangelistic literature in Cuba.
East Ukraine
While the fighting between Russian backed separatists and the Ukrainian Army continues into its fifth year in East Ukraine, GCMM is preparing to launch a sweeping evangelistic media campaign along a 400-mile stretch of active war zone.
– Churches along the front lines, many of which are in small villages, have joined to proclaim to two million residents of the war zone that God gives men and women everywhere the power to change.
– The western press is silent on the ongoing war that continues to claim lives of soldiers every day. Campaign hub offices will be set up in the cities of Mariupol on the shores of the Sea of Azoz and in Slavyansk, a city occupied by Russian backed forces in the early days of the war—but liberated since then. The campaign will reach cities on both sides of the front lines including Russian controlled Donetsk and Luhansk.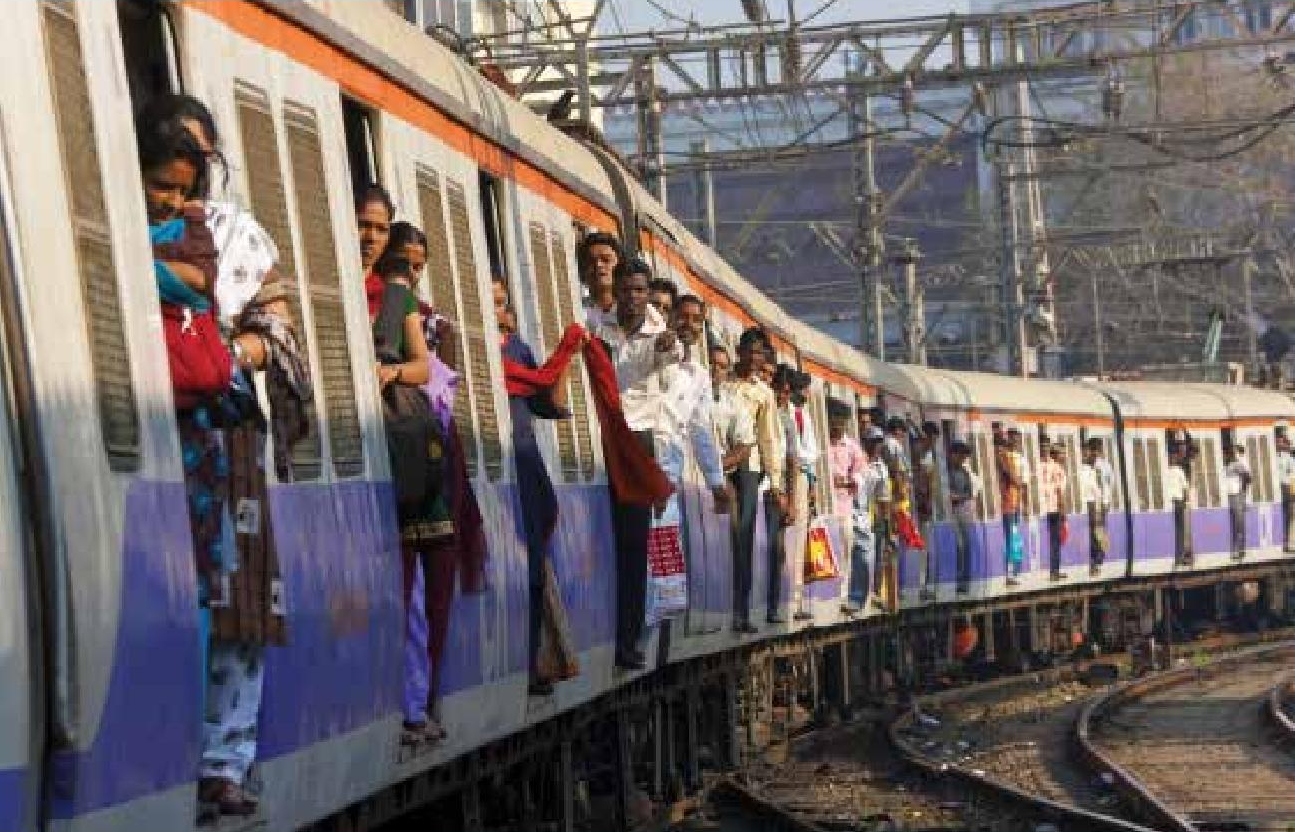 Calcutta, India
Calutta, one of India's largest cities, was home to Nobel Peace Prize recipient Mother Teresa. Together with 350 churches in Calcutta Great Commission Media Ministries conducted a mega city media campaign in December 2017 triggering a previously unforeseen harvest of souls in the city.
– Initially, over 250,000 people responded to the month-long campaign. Hundreds of thousands of copies of the "Power to Change" books in Bengali, Hindi and English were hand-delivered to those responding to the campaign.
– To date, the number of those responding and calling the campaign toll free number has swelled to 500,000!
– Prior to Caclutta, GCM Ministries had conducted similar campaigns in Mumbai, Bangalore, Hyderabad and Chennai.
Russia
In July of 2016, President Putin signed a draconian "antiterrorism" law that has been used primarily and mercilessly against the Church.
– The law has severely restricted missionary efforts of the evangelical Church inside Russia. There are reports of church-based rehab centers that have been shut down, church properties that have been torn down, of Christians that have been arrested and fined for posting Christian messages on the internet.
– Currently, another law is being drafted in Russia's Parliament, the Duma. The law would prohibit holding any Christian activity in private homes. Banned activity is said to include praying or singing hymns with friends or neighbors. Bible reading in a group would also be prohibited.
– GCMM has been asked by churches to print more New Testaments, Gospels of John and Children's material while it is still possible. The requested literature would require a budget of $500,000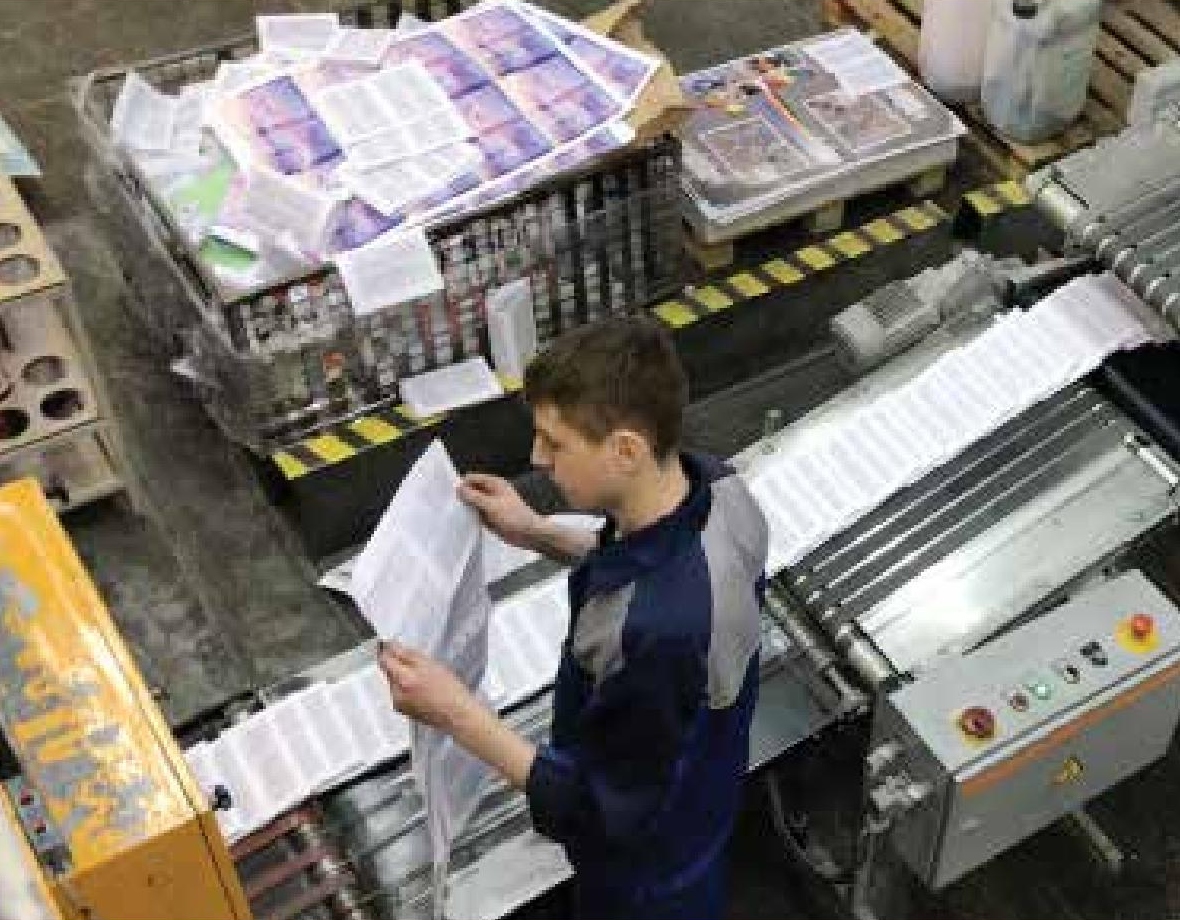 The Middle East
Great Commission Media Ministries reaches deep into the heart of the Islamic World. GCMM produces Gospel programs in Arabic,
Farsi, Somali, Sudanese Arabic, Amharic. Programming in Turkish is soon to follow.
– These programs are telecast daily over 16 satellites across Islamic North Africa, the Middle East and all the way to the border of India. One billion Muslims live within the footprint of these satellites.
– The viewing audience has been researched and found to be over 100 million viewers regularly.
– On average 200,000 responses are received every month. Low key processing centers are situated throughout the Middle East in relatively safe locations.
– GCMM has conducted major city media campaigns in Iraq, Lebanon, the West Bank, Gaza, South Sudan, Tanzania.
Planned Giving
Giving always has a double blessing attached to it; the recipient experiences the joy of new doors opened and new opportunities realized.
The giver discovers the reward of being part of something bigger than themselves. The giver secures a legacy that will be an investment for eternity, long after he/she is gone to be with the Lord.
Planned giving balances the needs of our loved ones accompanied by the opportunity of being a strategic part of the Great Commission. Mark 16:15, Matthew 28: 19-20.
Great Commission Media Ministries exists to share the Gospel of Jesus Christ with this lost generation through high impact, strategic, evangelistic media ministry. HIS last command is our first priority.
We will provide assistance to you in the planning your Will. You will have access to professional estate planning specialists, whose planning tools and experience will help you be the best steward of all God has entrusted to you.
For more information, please visit gcmediaministries.org/planned-giving
"Like Joshua at Jericho, like Moses at the red sea we can expect to see God opening doors to reach the nations in our generation. Together we can reach so many more souls for whom Jesus died. Join us. Let's do it together!"

Dr. Hannu