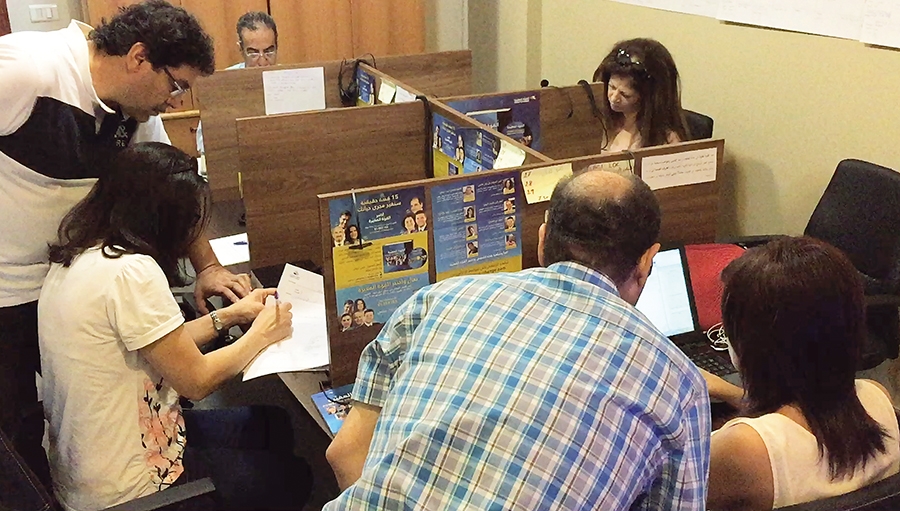 Arabic & Muslim – Follow Up
Arabs and Muslims from 52 countries around the world respond to the evangelical media outreach of Great Commission Media Ministries. Around fifty messages a day are received by letter, email and SMS text messages. Below are excerpts of replies from our Arabic website. For security reasons, real names have been concealed.
Internet Response to Our Websites and TV Programs
Dear CallForAll team, I greet you in the name of Jesus, our Savior. We love your websites and the interesting articles that you have posted there. The spiritual help we receive through your Internet service is excellent. I urge you to continue this great work. God bless you.
Jordanian man
I am an Algerian, 19 years old. I came to know Christ about three months ago. I appreciate your web site very much. I would like to receive audio CDs of Arabic hymns. Thank you.
A man from Algeria
I would like to thank you for your Arabic Christian TV programs. My computer is always on and I listen to these programs on your website. Even when I go out, I leave the computer on and my whole family listens to them.
Arab Man
I am a Muslim and I want to know truth. I like everything you present on your website. It has touched my heart. My family are all fanatical Muslims, and they tell me terrible things about Christianity, but I am beginning to realize the truth through your website. I live in the United Arab Emirates and it is difficult to get to your website because the government is trying to block access to it. Help me!
Male from United Arab Emirates
Thank you for your reply. You wrote to me: "You must be ready to face all kinds of hardship and suffering because of Jesus Christ." What you have written has brought solace to my heart. Thank you!
A young Iranian man
We rejoice for every Arab and Muslim who comes to faith in Jesus. We will do everything possible to help them move forward in their faith in Christ. Follow-up ministry is carried out from our offices in the various mission fields.
Our Swedish office is responsible for all the follow-up to Arabs and Muslims who write to us from Europe and the USA. Our office in Egypt is responsible for follow-up work for precious souls writing to us from Arab countries. Volunteers and churches around the world also play a vital role in follow-up and discipleship ministry.