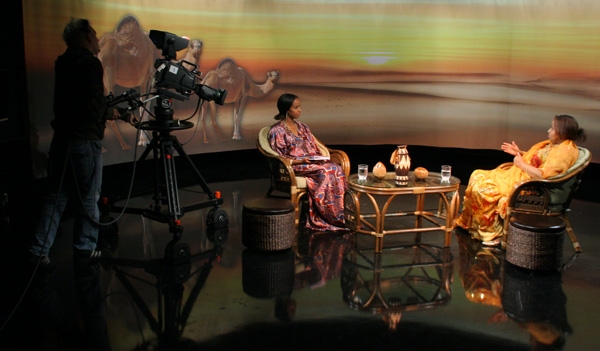 Somali TV Program Production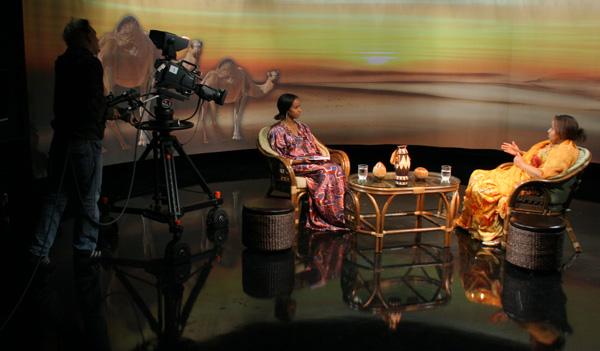 History is in the making with the first ever Christian TV programs for the nation of Somalia, now in continuous production at Great Commission Media Ministries missions studios in Finland. Somali Christian TV programs have not been produced before.
Four former Muslims living in Finland are participating in the program production with two series being recorded this fall–A women's program called, "For You" talks about how the Gospel fits in with issues of everyday life, about equality and how to have a personal relationship with God. A program targeting youth, "The School of Life", is hosted by young Somali men.
It is estimated that 10 to 25 million people worldwide speak the Somali language. Somalis are Muslims and culturally a very closed group, who can be reached only through the media.
Help reach Somalis for Christ—support the printing of Bibles in the Somali language!
Somalia is located on the horn of Africa and is one of the most insecure and unstable countries in the world. The nation is plagued by famine and political unrest. After years of civil war, there is no real central government or rule of law in Somalia. Many Somali men are involved in high seas piracy. With a collapsed judicial system, oppressive Shari'a law presides in many parts of this predominantly Muslim country of 8 million.
But the greatest disaster in Somalia is not war or drought. It is the hearts of the Somali people that are withering from spiritual drought. Somalis thirst for the Living Water that God offers. Yet the Somali people have become a forgotten mission field. Missionary activity on the ground is not possible.
But how can they call on him to save them unless they believe in him? And how can they believe in him if they have never heard about him? And how can they hear about him unless someone tells them? Romans 10:14 (NLT)
Christian persecution is a daily fact of life in Somalia. When it is revealed that a Somali has become a Christian, his already difficult life becomes even more of a struggle. Somalis Bibles are hard to find, yet it is through reading the Word of God in his own language that a persecuted Christian is able to remain strong in his faith. As the Apostle Paul reminds us in Romans 8:31, "If God is for us, who can be against us?" And in Matthew 10:28 (NLT) we read, "Don't be afraid of those who want to kill your body; they cannot touch your soul. Fear only God, who can destroy both soul and body in hell." These are the kind of words that a persecuted Christian needs to hide in his heart just to make it through everyday life in Somalia.
Help us take the Gospel to the Somali people. Give our Somali brothers and sisters in Christ the Living Water and the Bread of Life they need by supporting the printing and distribution of Bibles in the Somali language!