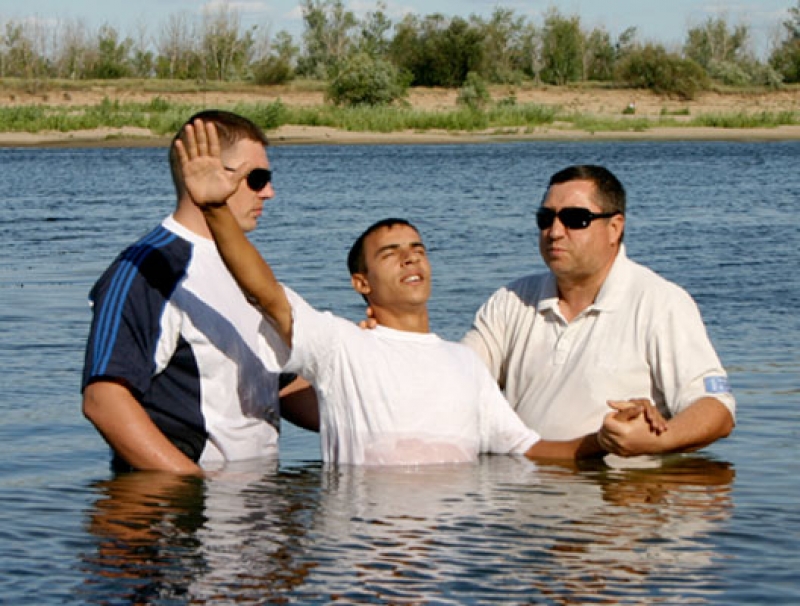 Russia—New Strategy
Media is playing an increasingly important role in the lives of millions of Russians. A new strategy for proclaiming the Gospel is needed. GCM Ministries is engaged in reaching Russia's largest cities. Mega City Campaigns require the full cooperation of all evangelical churches in each target city. Below is a list of media incorporated in a typical mega city campaign.
DELIVERY SYSTEMS
• 100-page, 4-color, high quality, campaign book
• Prime Time Television - full length programs with powerful stories of changed lives
• Television – 30 second spots on secular channels
• Prime time Radio – full length programs with powerful stories of changed lives
• Radio – 60 second spots on secular channels
• Daily Newspapers - full page campaign ads; stories of changed lives
• Local Magazines - full page campaign ads; stories of changed lives
• Billboards
• Banners
• Mega video screens (Jumbotrons)
• Public Transport System, Buses, Metro, Taxis
• SMS: massive distribution of campaign text messages
• Outdoor ads
• Brochures, Flyers to every home
• Internet
• Call Center - 24/7 receiving thousands of calls from target area
• Personal Evangelism, Neighborhood Outreaches
• Special Events
Read more about mega city campaigns.
The Forgotten Peoples of Russia
Spreading across 11 time zones and making up one seventh of the earth's land surface Russia and the CIS states embrace over 127 forgotten races or nations today. The western world knows little about them.
These nations profess three world religions: Chistianity, Islam, Buddhism. Additionally these nations belong to six ethno-linguistic groups: ALTAIC group: Mongolian, Turkic; CAUCASUS group: Dagestani, North Caucasus; ESKIMO-ALEUT group: Aleut, Eskimo; INDO-EUROPEAN group: Slavic, Baltic, Iranian, Romance; URALIC group: Finno-Ugric, Samoyed; Paleo-Siberian.
Together with indigenous believers GCM Ministries has produced first ever evangelistic TV programs in the languages of these forgotten and mostly unreached peoples.
Many of the little known of the former Soviet Union have never heard the Gospel in their tongue. GCM Ministries has produced and provided television programs into the following languages: Avar, Adygei, Armenian, Azerbaijani, Bashkir, Burjat, Chuvash, Chukchi, Georgian, Kazakh, Komi, Kumyk, Lak, Lezgin, Mari, Mordvin, Tatar, Tuvin, Tabasaran, Udmurt, Yakut, sign language.
Over 140 programs have been translated into sign language for the 10 million hearing-impaired of the former Soviet Union. Many congregations have turned to GCM Ministries for material for this silent nation. You may adopt a people group!
Russia is Closing Down!
Do You Remember This Prophecy?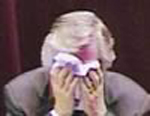 Wilkerson's Warning in 2001
In August 2001 David Wilkerson paused during his sermon and, with uncontrollable sobbing, warned Russian pastors with these words: "A time is coming… there won't be many meetings like this anymore… so God has to do it now… Did you hear what I prophesied…do you understand? There won't be many more meetings like this… I know it."
After the fall of communism in 1990 this type of prophecy didn't seem too likely to ever happen. There were no signals of any kind that Christians would soon face severe restrictions. Many thought and said that there is no way they would return to the old Soviet style of rule. But it has happened. This prophetic word is coming to pass before our eyes.
Russia Closing the Door on Missions?
What is happening in Russia? This question deeply worries both Russia's Churches and mission organizations alike. Recent events suggest an organized campaign to halt all evangelistic activity in Russia. Contrary to the hopes of millions of Russian Christians and the international community Russia is reverting back to tactics once practiced by the Soviet Union. In August 2001 David Wilkerson warned that Churches in Russia would face hard times and that restrictions were on the way. This prophecy is becoming reality.
Following the collapse of the Soviet Union churches in Russia were allowed to hold outdoor meetings, use stadiums, movie theatres and other public buildings for their evangelistic purposes. Schools, hospitals and prisons were open. It was possible to hold religious services for those in the military. Christian publishers sprouted up across Russia. State TV and radio were open to quality Christian programming.
After 70 years of oppression Russia breathed freely. The suffering was over for Christians in Russia. It was hoped that difficult times were history.
Today public opinion is being carefully manipulated against the non-Orthodox community. Churches have been have been denied access to major state television and radio media. A massive slander campaign has been mounted in the mainstream press against protestant Christians. Believers are not allowed to comment or refute these accusations.
Churches are being been denied access to public buildings and government facilities for worship. Protestants are being denied participation in social life, including administration of humanitarian aid. Churches can no longer minister in schools, hospitals or the military. Leasing of stadiums for large public events is impossible.
Though the situation continues to deteriorate all is not lost yet. GCM Ministries continues to support outreach in Russia through the mega city campaigns that are tied closely to the local church in Russia. We can still act and we must move as fast as possible. Call or write Great Commission Media Ministries for your free monthly Russia & Asia Report to learn more.