A New Year's Thought: Jesus Taught (ROI) Return on Investment
Great Commission Media Ministries
A New Year's Thought: Jesus Taught (ROI) Return on Investment
Year-end is an occasion to pause for a moment and think how individually we can invest of our lives for the purposes of the Kingdom of God. Jesus taught us to pray: "May your Kingdom come and may Your will be done on earth…" God needs people on earth to make that happen…
One day, the Lord will ask us about an assignment he gave his followers. It's called "ROI - Return On Investment." Think, the five talents in Matthew 25:14, or the ten minas in Luke 19:11. "Jesus sent for his servants to whom he had given the money, in order to find out what they had done with it…v.13"
This new year, 2020 is a golden opportunity to bring the Gospel to over 100 million people who have never heard the good news of Jesus Christ. Impossible, one might say? Not at all… Jesus told Mary that all things are possible if we would only believe, John 11:41. Faith is being sure of what we hope for and certain of what we do not see, Hebrews 11:1
Partnership is a word that describes how Jesus ministered.  My invitation to you in 2020 is simply: "Would you consider starting this new year together to proclaim the great things that Jesus has done?
Please read on to see what's coming in 2020.
MONGOLIA Targeting a Nation of Nomads - 3 Million People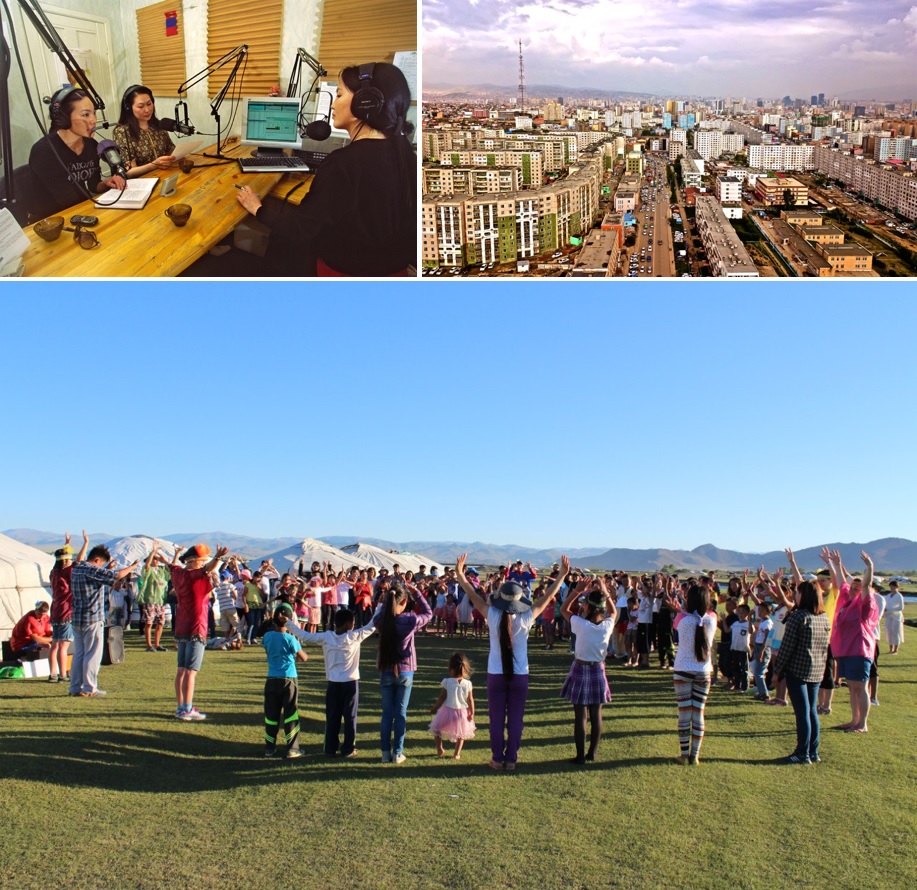 For the first time, Mongolian believers will see a campaign that will touch 90% of their nation.
They desire to reach a large swath of the country – showing how the power of God changes lives, by putting their faith in Jesus Christ.

What does it cost to reach 3,000,000 people? Less than 10 cents per person. Powerful transformation stories of Mongolian believers will be showcased in all local media, secular television, radio, internet, newspapers, outdoor ads, social media for 30 days, nonstop. The media will direct callers to the Ministry Call Center via the "Power to Change" 800 number. Each caller will receive their copy of the book that can change their lives. Tens of thousands of people will be met by trained volunteers one on one. With $275,000 Mongolia will be reached. A bite-size investment can start as low as one dollar. $1 will cover the cost of one 158-page high impact book with transformation stories and the road map to new life in Jesus. The estimated need is 50,000 books.
EAST UKRAINE Targeting An Active War Zone With the Gospel!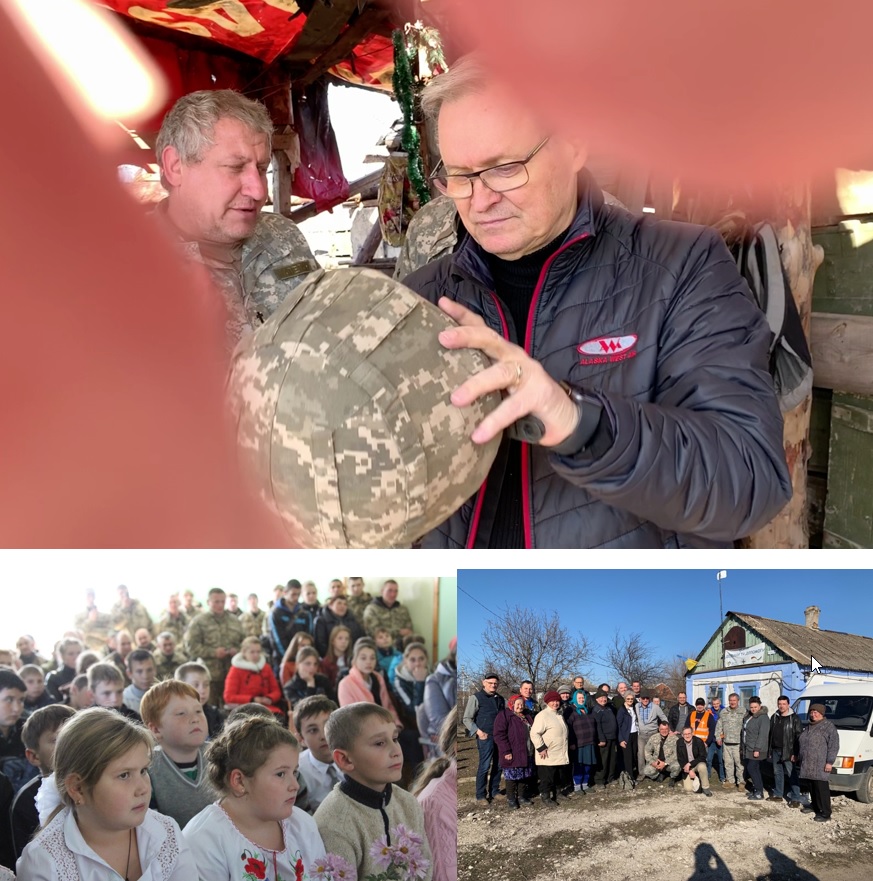 East Ukraine is occupied by Russian and rebel forces. In that same area there are millions of Ukrainians held hostage by a repressive regime. The Gospel cannot be seen or heard in the occupied territories. Churches cannot freely worship. From December 2014 the war has claimed more than 13,000 Ukrainian lives. Most villages along the front lines hear and see shelling every day.
Radio and television media know no boundaries. Stories of transformed lives will be used to reach the citizens that have been affected in these areas!
This year in May-June, GCMM is partnering with churches along this 400-mile long war zone.
The Gospels of Matthew, Mark, Luke, John are full of handpicked powerful transformation stories that have outlasted time over a span of 2,000 years. We follow that same Biblical model in these mega city media campaigns.
Local stories of transformed lives are showcased using the power of media. What is involved? The major elements: - Twelve months of training and campaign preparation - creation and printing of the 140-page campaign book (transformation stories) - the media buy – creation and production of the stories for TV and radio - social media. Budget: $300,000. Campaign length: 30-days, price per person reached by media: 50 cents.
MIDDLE EAST Millions Will Receive the Gospel Through Satellite TV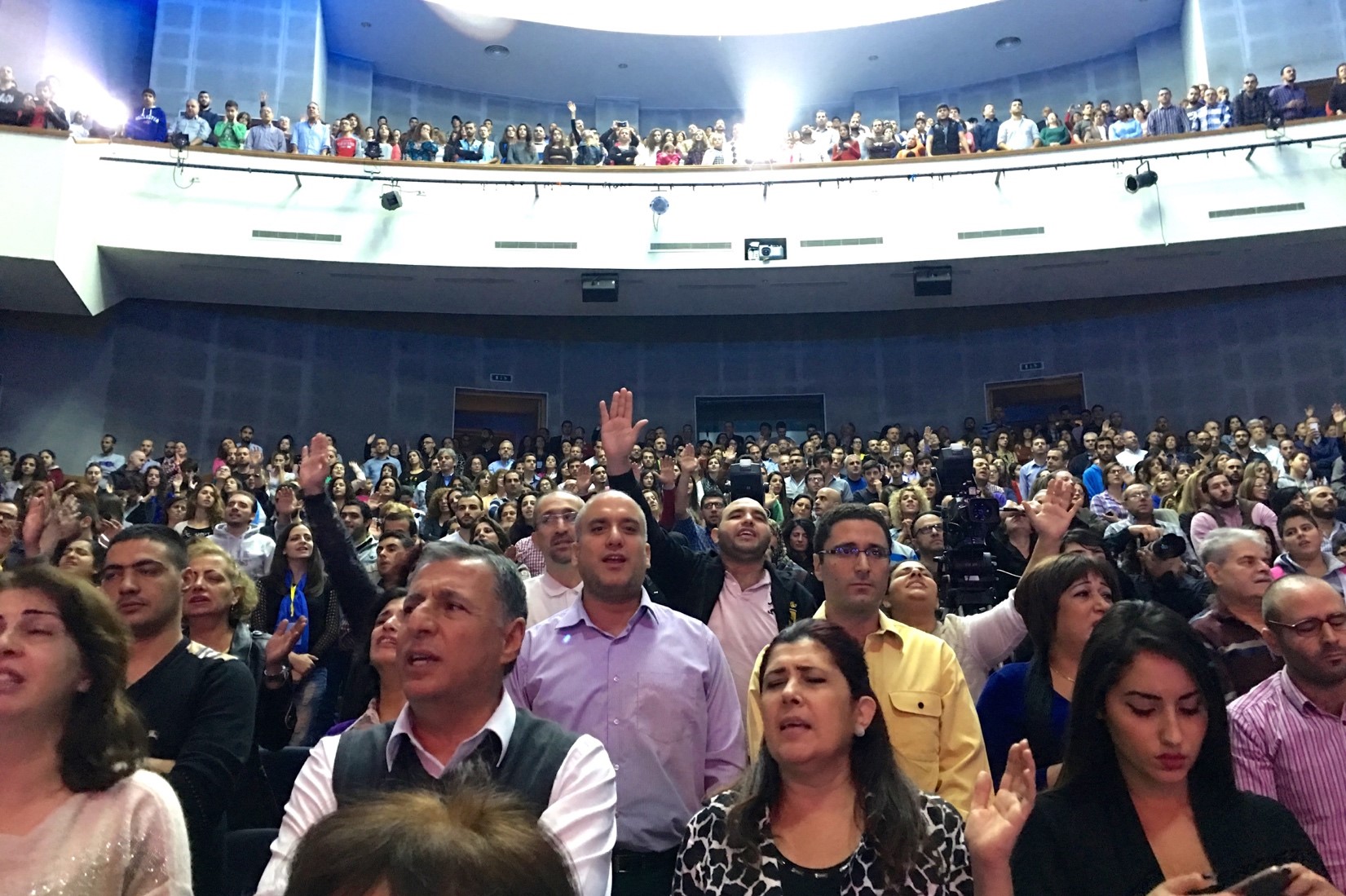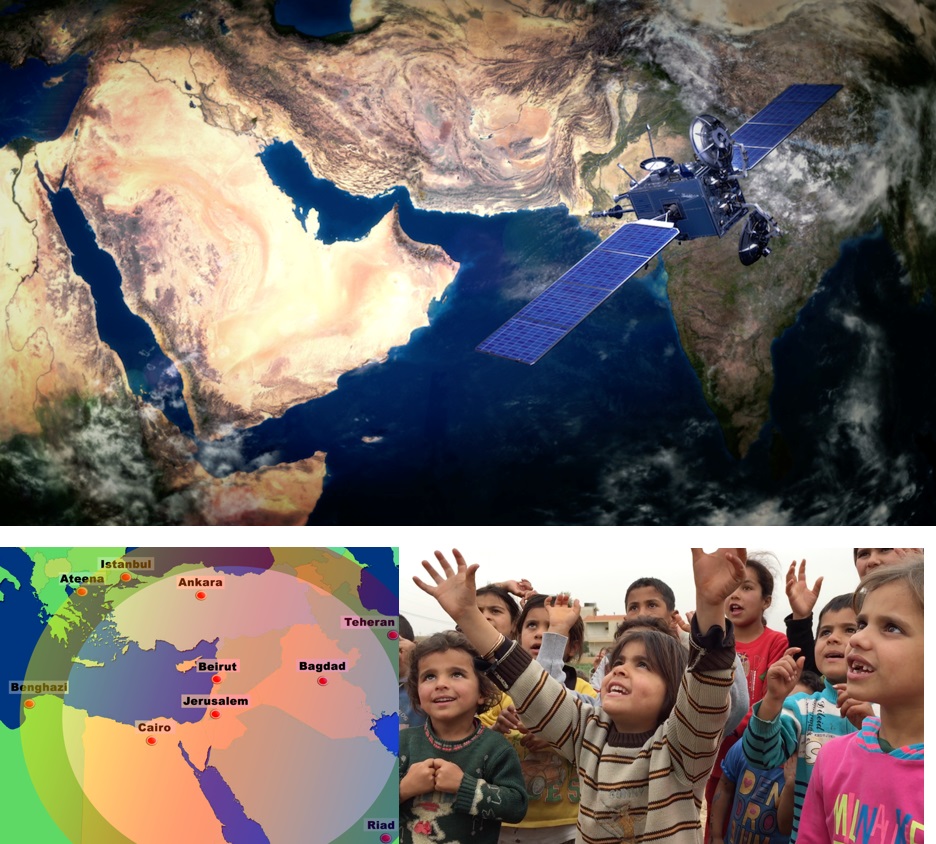 In our world today there are 1.75 billion Muslims. This year Great Commission Media Ministries will continue to produce and telecast 1,000 evangelistic programs in five major languages: Arabic, Farsi, Somali, Sudanese Arabic, and Amharic. Because of security concerns inside Islamic countries believers are flown in from the Middle East to our studios in Finland. According to research over 100 million viewers watch these programs in any given month! Imagine 100 million people, that is one-third of the population of the United States watching these programs regularly. The production cost of a single program is $1,300.
This budget keeps the Gospel on air on 16 satellites, watched by 100 million Muslim viewers in North Africa, the Middle East, all the way to Pakistan! If we were to talk "pay per view" it would mean 1.5 cents per view.
In 2019 response to the programs peaked at over 200,000 responses per month. That is 2,4 million responding Muslims in 2019!
In 2020, maximize your gift for the Kingdom of God! Give the unreached an opportunity to hear and receive Jesus as Lord.
Year-end is an occasion to pause and think how we can best invest our lives for the purposes of God.
One day you and I will meet Jesus face to face and He will ask us what we have done with the Talents He has given. Invest in the kingdom of heaven, in souls today and make an eternal impact.
Your gift will mean this many people will be reached with the gospel:
50 pc
500 pc
2,500 pc
10,000 pc
100 pc
1,000 pc
5,000 pc
20,000 pc
25 pc
250 pc
1,250 pc
5,000 pc
*The key evangelistic tool used by churches in 107 mega city campaigns (to date) containing 15 powerful transformation stories, the road map to new life in Jesus, the prayer of salvation in the local language.
In the Islamic Middle East, your gift will safely present the Gospel to multitudes by satellite TV:
$50 will reach 3,500 Muslims
$500 will reach 35,000 Muslims
$2500 will reach 175,000 Muslims
$10,000 will reach 700,000 Muslims
On behalf of Great Commission Media Ministries, thank you for being there for those who have not heard that they too can receive Jesus as Lord and personal Savior,
Dr. Hannu Haukka
Great Commission Media Ministries
PS. Carl F. H. Henry once said: "The Gospel is good news only if it reaches a person in time."